Personal Favourite: House of Worth's Dinner Dress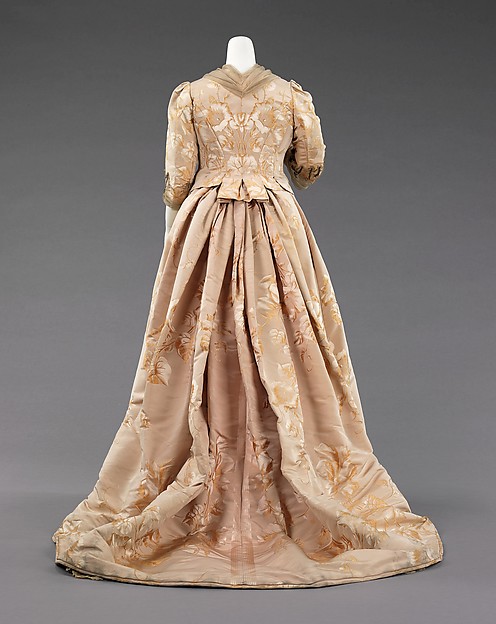 One of the first silhouettes I liked, when coming to historical fashion, was the one from the late- Victorian period. It's not all puffy, nor the bustle was giant. It's fluid and elegant, such the ones in the Edwardian period. 
It's a simple reason to all that, is because it's easier to comprehend from our point of view.
This dress has this silhouette that caught my attention AND it's just delightful. The flowers, the ribbon and the fact that the bodice is kinda asymmetrical are just details that make this dress one of Worth's masterpieces.