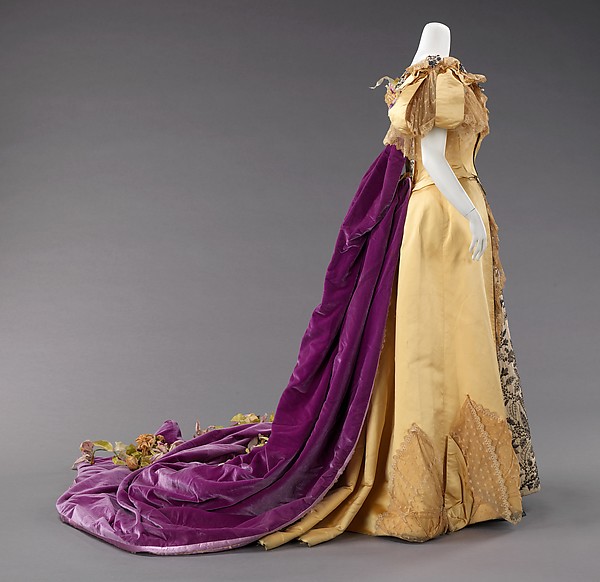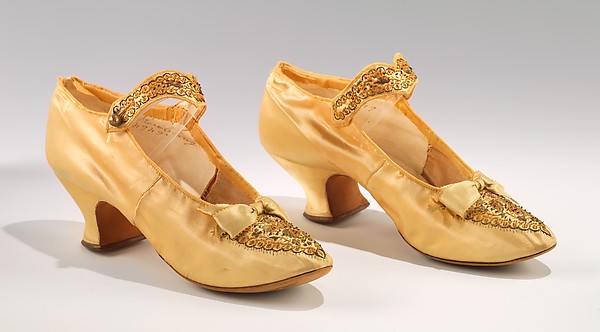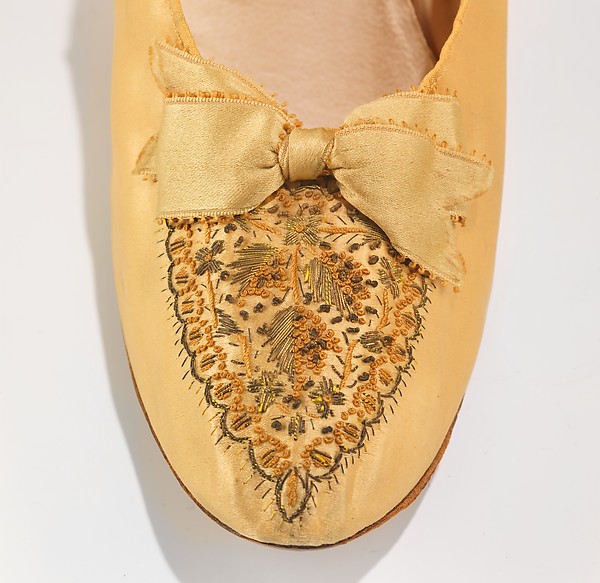 Emily Warren Roebling, who had a significant role in the building of the Brooklyn Bridge, wore this gown for her formal presentation to Queen Victoria in 1896. Robeling was the wife of Washington Augustus Roebling (1837-1926), the chief engineer of the bridge, and took over day-to-day supervision of the project for a period of fourteen years after husband became ill and was unable to visit the construction site. Although she had no formal training, Roebling's extensive knowledge of engineering contributed significantly to the successful completion of the bridge in 1886.
Presentation at court was a special event for American women of Roebling's social status and court protocol regulated men's and women's formal attire for the event. The lavish embroidery, sumptuous textiles and long train are characteristics of the formal gown, making it appropriate for the occasion. Roebling appears to have had a sentimental attachment to the ensemble; she chose to wear it again for her portrait by Charles-Émile-Auguste Carolus-Duran (1838–1917) which is also now part of the Brooklyn Museum collection.
posted 10:20 am on Friday, July 27, 2012 with 200 notes
tags »
#Court Costume
#Court Presentation Essemble
#1896
#Probably American
#American
#19th Century
#Victorian
#Belle Époque
#Met Museum
1katiepanter reblogged this from inspiringdresses and added:

I would like to wear that.