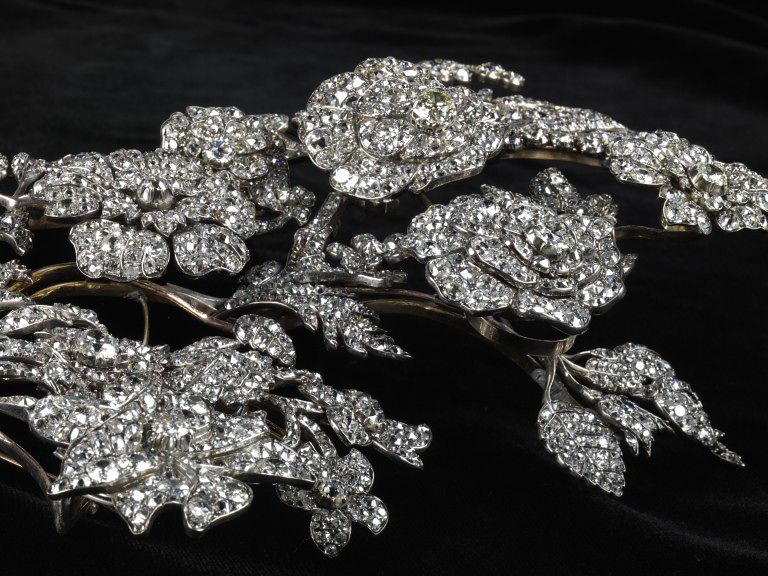 Spray Ornament, ca. 1850, British
V&A Museum
Naturalistic jewellery, decorated with clearly recognisable flowers or fruit, emerged with the Romantic movement in the early 19th century. It remained popular for many decades. This large spray of assorted flowers has a pin fastening at the back and would have been worn as a bodice ornament. Some of the diamond flowers are set on springs, which would increase their sparkle considerably as the wearer moved. Over time the floral motifs grew in size and scale, and by the 1850s bouquets had taken on dramatic proportions. Individual flower sprays could be removed and used as hair ornaments. 
Several jewellers at the Great Exhibition of 1851 showed jewelled bouquets of a similar size, although they were never in widespread use.


1 year ago, 08/07/13 | 197 notes
#Accessories #Jewelry #Ornament #decade: 1850 #ca. 1850 #British #19th Century #Victorian #V&A Museum
darkmasterplan reblogged this from inspiringdresses